In anticipation of Hanif Abdurraqib's 11/10 visit, students, faculty, and staff are invited to participate in a discussion of his book A Little Devil in America: Notes in Praise of Black Performance on Tues., 10/25. Email
Hendrix-Murphy@Hendrix.edu
by 10/7 if interested!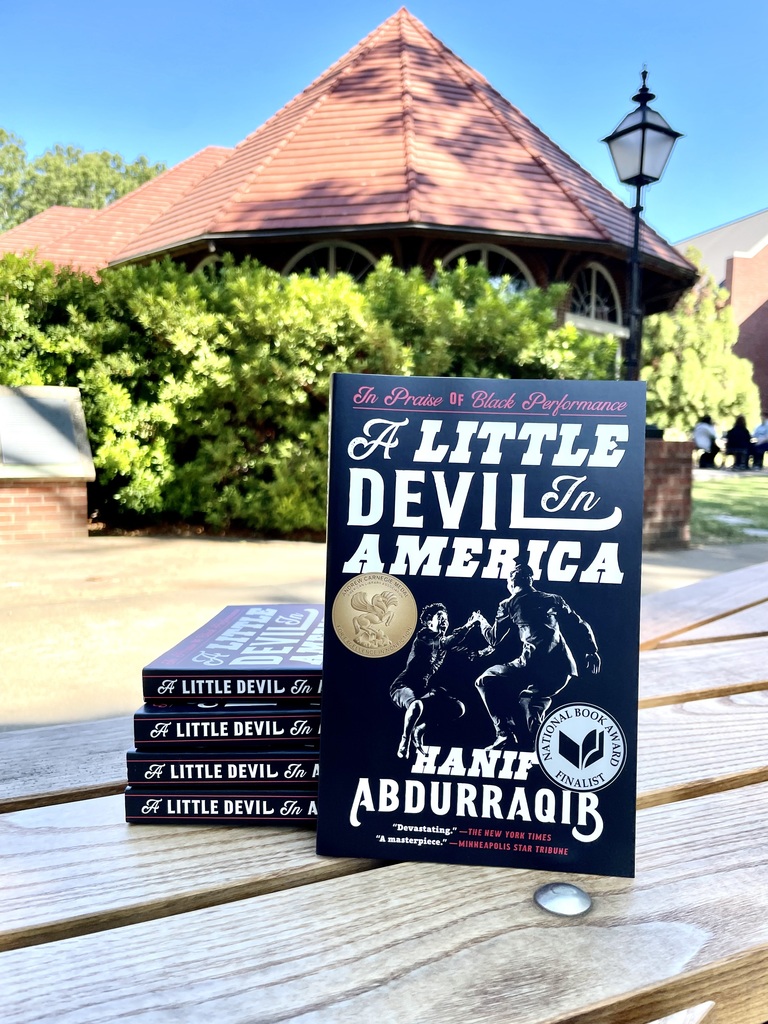 Students, join us on Thursday, 10/6 from 1:15-2:30 p.m. on the first floor of Bailey Library for a conversation on the craft of writing with U.S. Poet Laureate & Murphy Visiting Writer Ada Limón.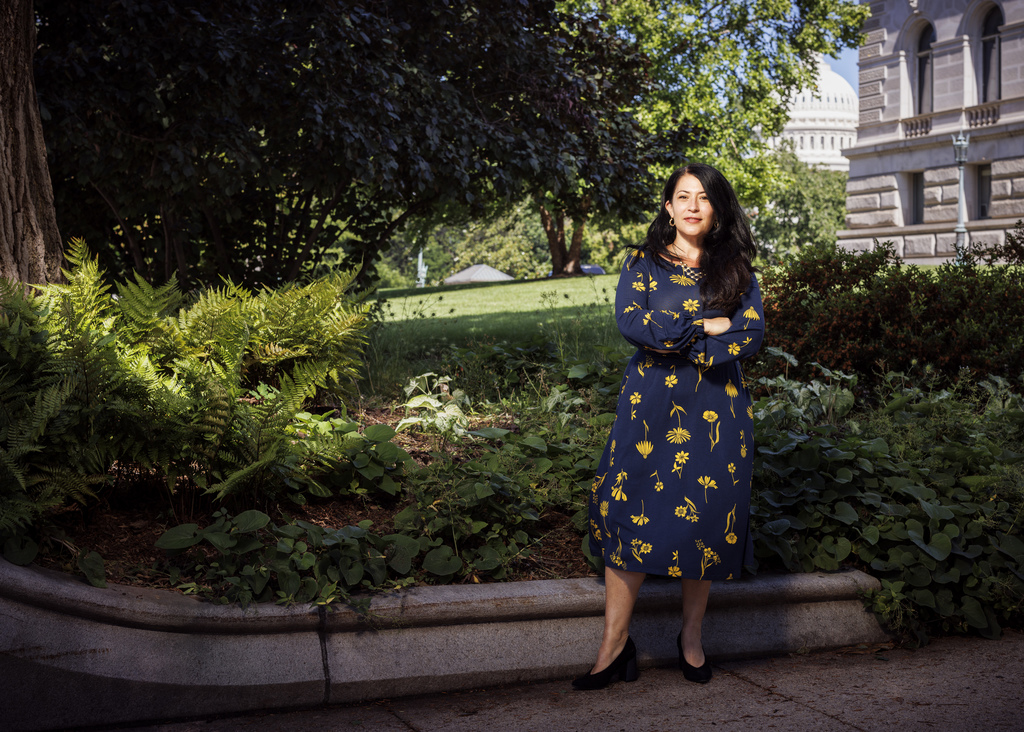 In anticipation of Drew Lanham's 10/26 visit, students, faculty, and staff are invited to take part in a discussion of his book THE HOME PLACE: MEMOIRS OF A COLORED MAN'S LOVE AFFAIR WITH NATURE on Wed 10/19. Email
Hendrix-Murphy@Hendrix.edu
by 9/30 to join! Photos: Joel Caldwell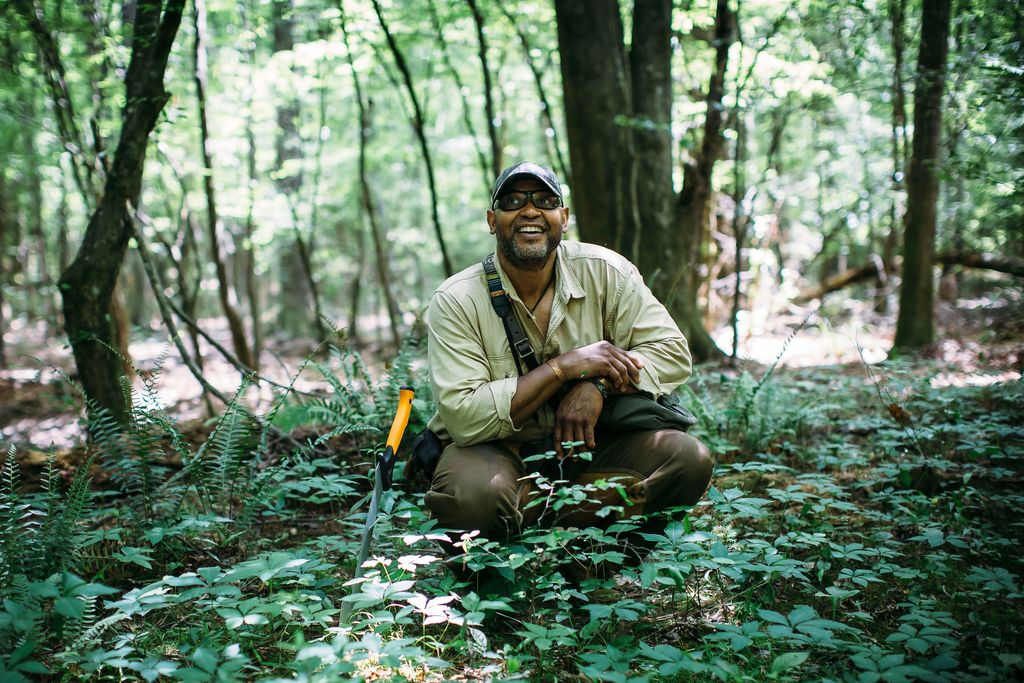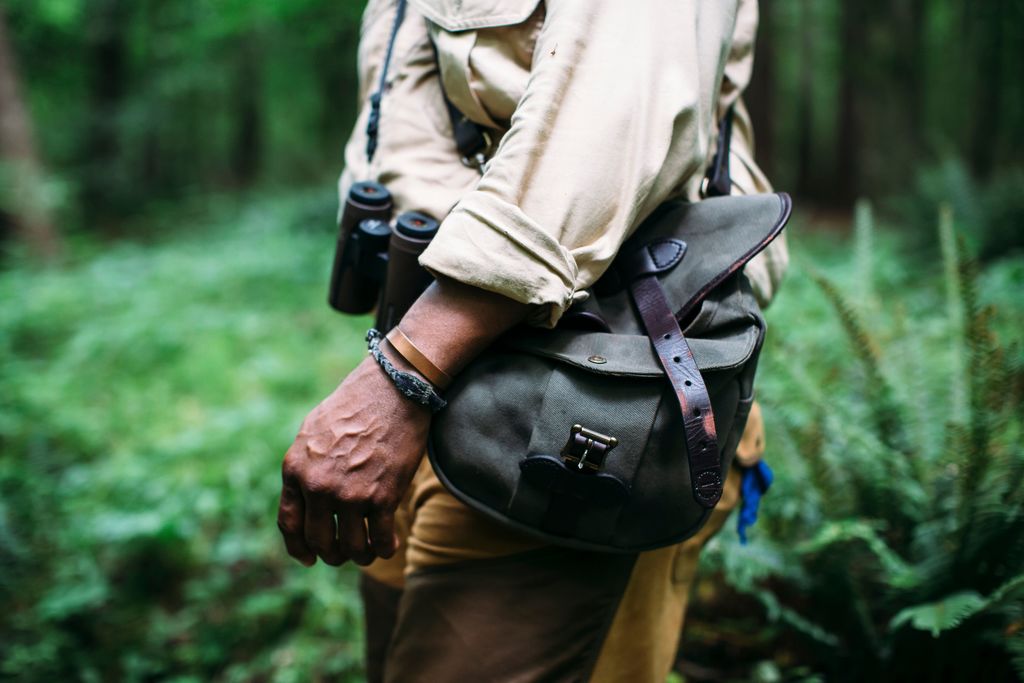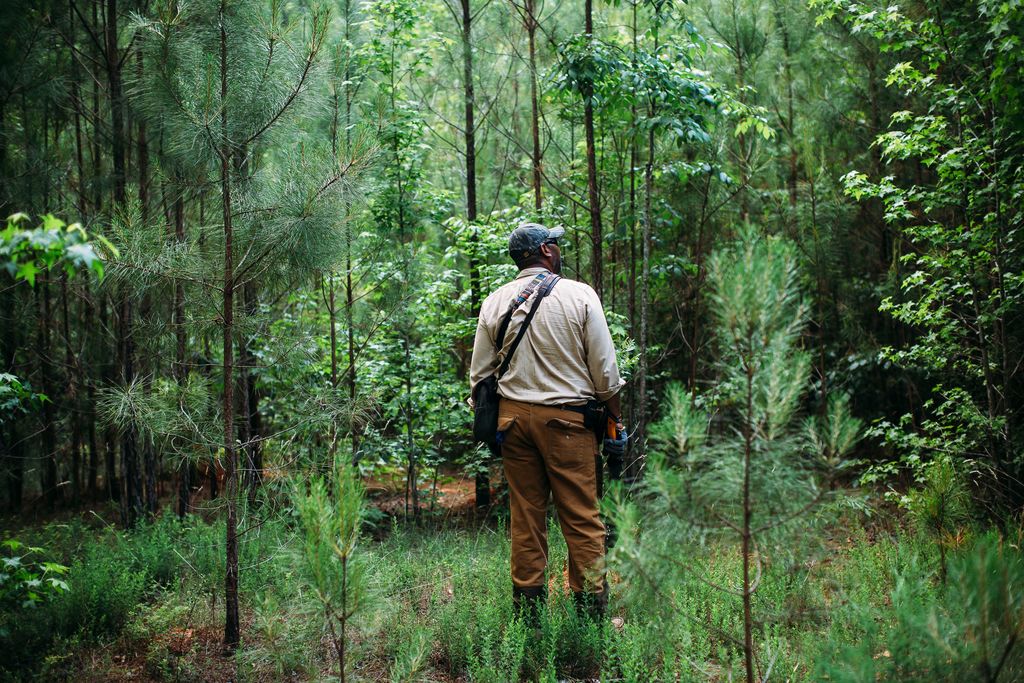 Our very own Murphy Fellow in Theatre Lavinia Roberts is this year's winner of the 2022 Judith Barlow Prize! Lavinia's play THE CURIOUS CASE OF AGATHA CHRISTIE was inspired by Agatha Christie's The Mousetrap. A reading of Lavinia's one-act play and will be streaming 10/13-15.

Proposals for Hendrix-Murphy Funding for Winter Break or Spring projects are due 10/3! Questions about your proposal or still brainstorming? Come to our Proposal Help Session on 9/22 from 11:30-12:30 in the Murphy Seminar Room. Pizza will be provided!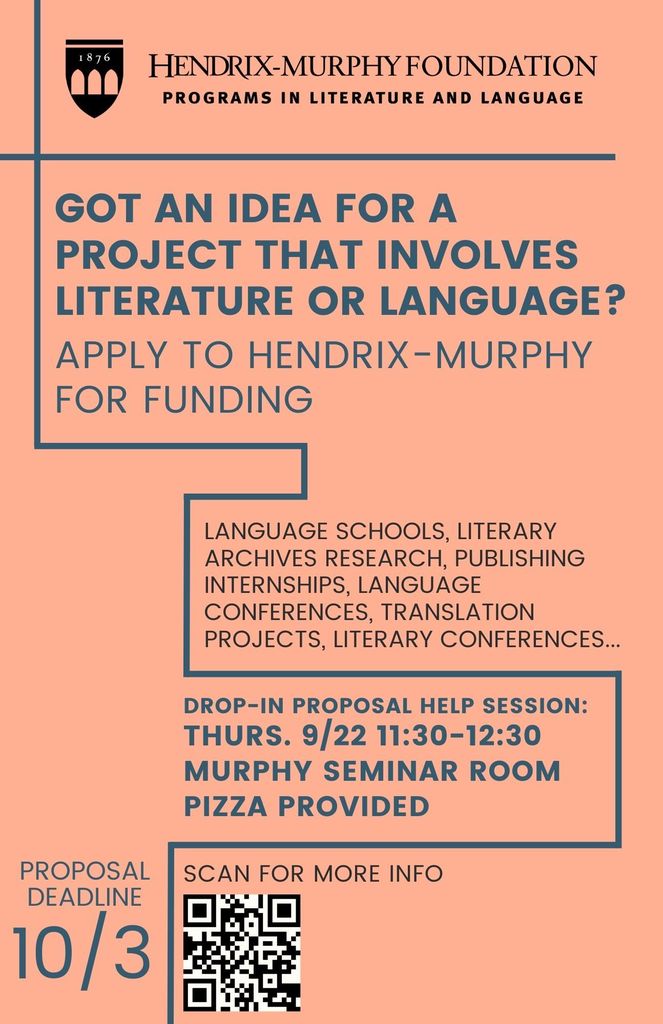 In anticipation of Ada Limón's 10/6 visit, students, faculty, and staff are invited to participate in a reading and discussion group of Limón's The Carrying on Wed 9/28. Email
Hendrix-Murphy@Hendrix.edu
by 9/16 if you're interested in participating.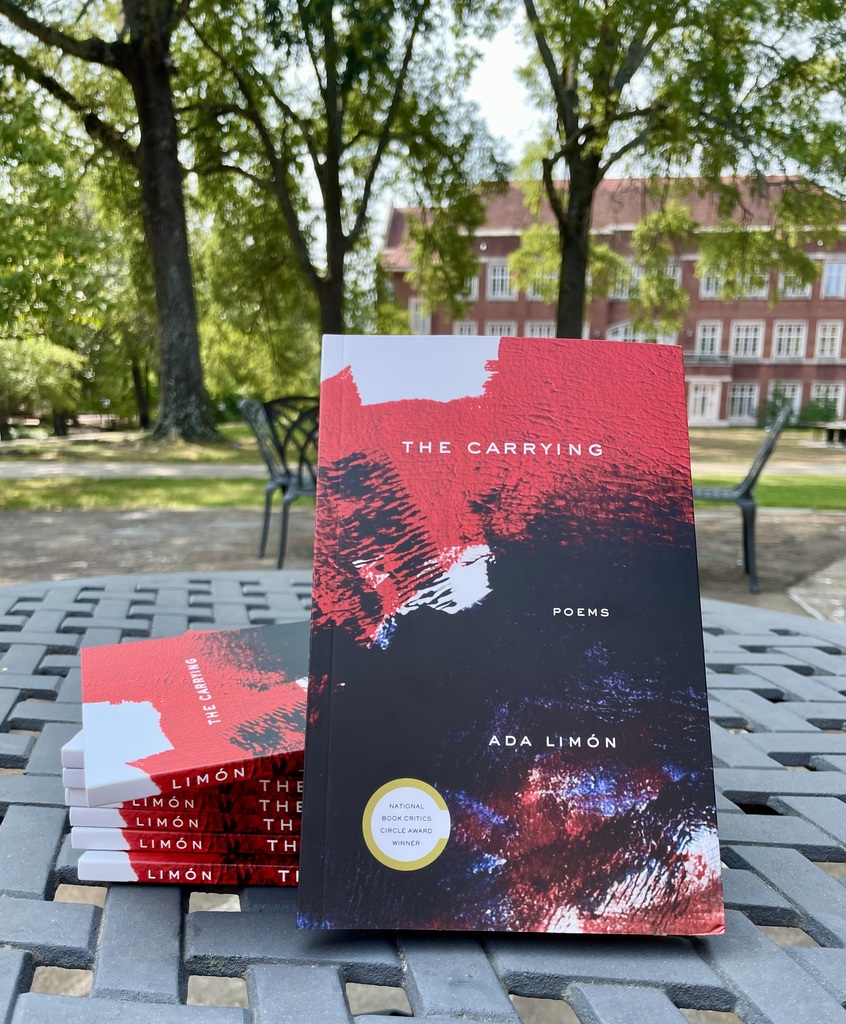 This year's Spanish Immersion Weekend is 9/30-10/2 in Little Rock. Join Drs. Yuste-Alonso and Vidal-Torreira in an immersive language experience to practice Spanish and enrich your intercultural knowledge. An RSVP is required by 9/16. DM us for details!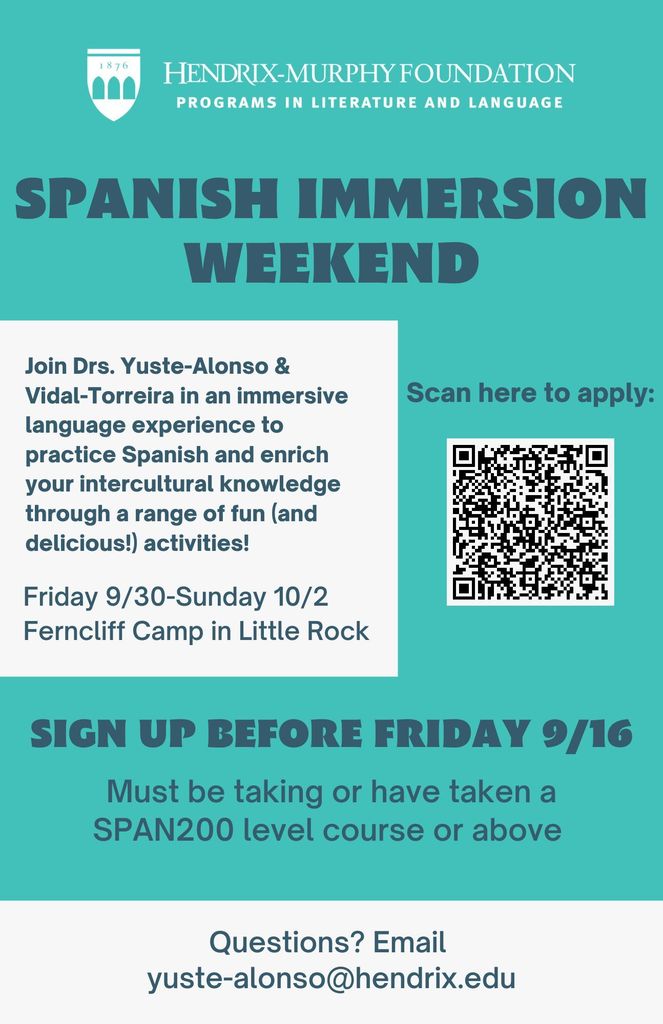 Join us for the first Word Garden of the year on Thursday, Sept. 1 at 8PM in the Murphy Seminar Room. Grace Peterson, Luke Pitts, and Renova Uwingabire will read original works of poetry, fiction, and creative nonfiction. All are welcome!

Danielle Kuntz, English with an emphasis in creative writing major, studied abroad at the University of Oxford in Fall of 2021. A native of Hot Springs, Arkansas, Kuntz used her Murphy Scholar Travel Funds to participate in the Oxford Programme for Undergraduate Studies, which provides supervised independent study in a personalized and flexible framework in Oxford, England. Hendrix College is one of the select participating US colleges and universities to take part in this Oxford program. Hendrix students study under the guidance of Oxford tutors to the same standard and in the same manner as matriculated Oxford undergraduates. Even though Kuntz "didn't know what to expect in the first place," she feels that her "Oxford Experience" exceeded her expectations and created a space for her to feel at home in the city. Courses are taught in the tutorial system where students meet with their major tutor every week and a minor tutor bi-weekly with tutorial essays due at each meeting. It is a rigorous reading and writing program that created space for Kuntz to grow personally and academically. The list of possible subjects of study is extensive and includes many types of classes found in the humanities and social science areas at Hendrix. While at Oxford, Kuntz took a tutorial on James Joyce's Ulysses and studied a breadth of work from C.S. Lewis to Victorian women's literature and its effects on contemporary writers, such as Irish novelist Sally Rooney. The program also boasts built-in travel breaks, and students often have the opportunity for travel in Europe and beyond. This gave Kuntz an opportunity to visit Portugal as well.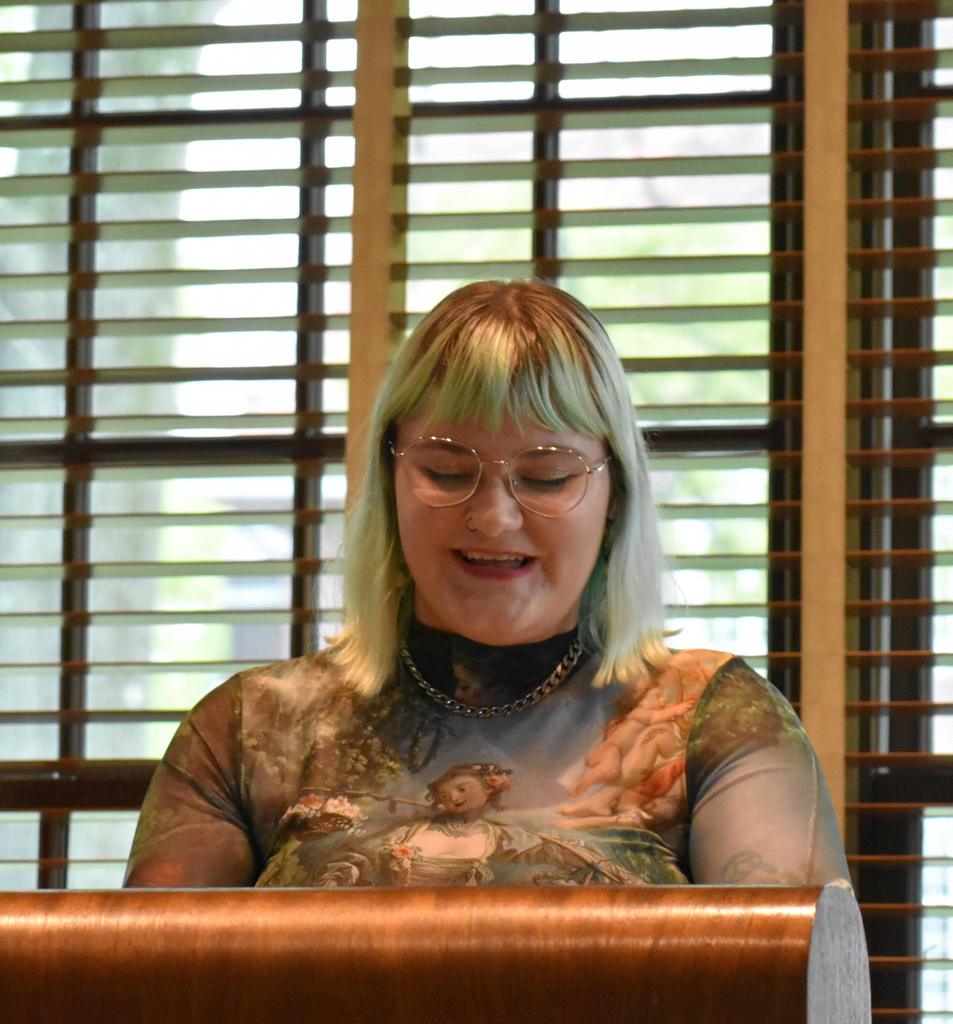 Hanif Abdurraqib will visit Hendrix this November! His public reading will be on Thursday, November 10. You may have noticed today that his book A Little Devil in America: Notes in Praise of Black Performance was included in Barack Obama's 2022 summer reading list 😊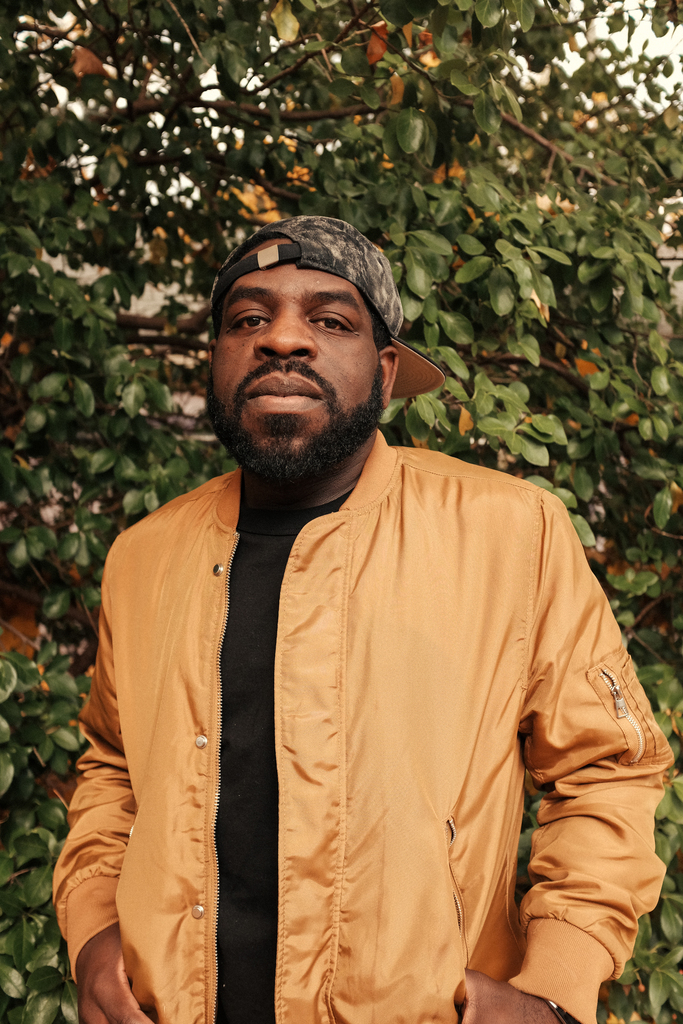 Hendrix's 25th annual Playwright's Theatre will be on Friday September 9, 2022! This year's staged reading will be A Seriously Shakespearian Drama Club by Hendrix alum Carlee Shepard '20. Per tradition, the cast will be composed of Hendrix alumni and current students. This event is free and open to the public.

We're delighted to announce that the next U.S. Poet Laureate will visit Hendrix College this fall! Mark your calendars for An Evening with Murphy Visiting Poet Ada Limón on October 6.

Last summer, Murphy Scholars Lauren Berry and Marni Younger '22 hiked 240 miles over 23 days, completing the John Muir Trail with their fellow Hendrix classmate Hailey Johnston '22. Read about their experience at
https://www.hendrixmurphy.org/article/779317


Our very own director Hope Coulter is one of the co-winners of this year's Meringoff Prize for Poetry! Congratulations, Hope!

The annual Aonian Literary & Arts Magazine release and reception will be Thursday, April 28 at 4:30 PM in the Murphy House Seminar Room. Enjoy refreshments and readings by this year's winners. All are welcome!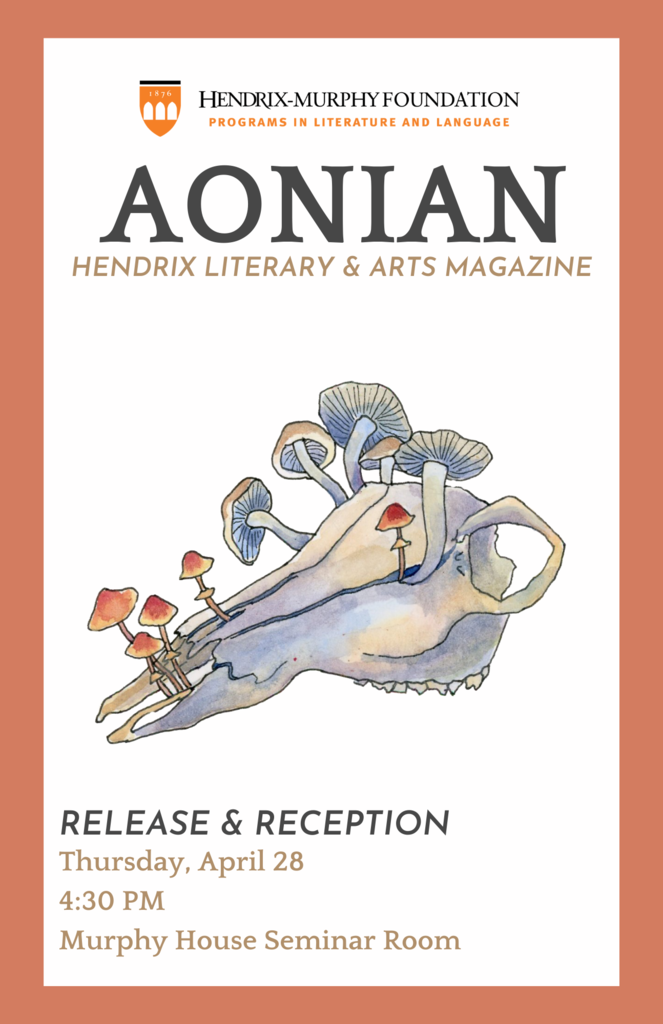 Join us for the Senior Word Garden Potluck on Thursday, April 21 at 5 P.M. at the Murphy House Lawn. Dani Kuntz, Annemarie Bennett, Tristam Williams Thompson, Savanna Bader, and Josiah Vallone will read original works in poetry and prose from their English-Creative Writing senior theses. Layla's Gyros and Pizzeria will cater food—feel free to bring side dishes! All are welcome.

Join us for the first of two Senior Word Gardens on Thursday, April 14 at 8 P.M. in the Murphy House Seminar Room. Sarah Ward, Flannery Hirrel, and Gabrielle Skerpan will read original works in poetry and prose from their English-Creative Writing senior theses. All are welcome!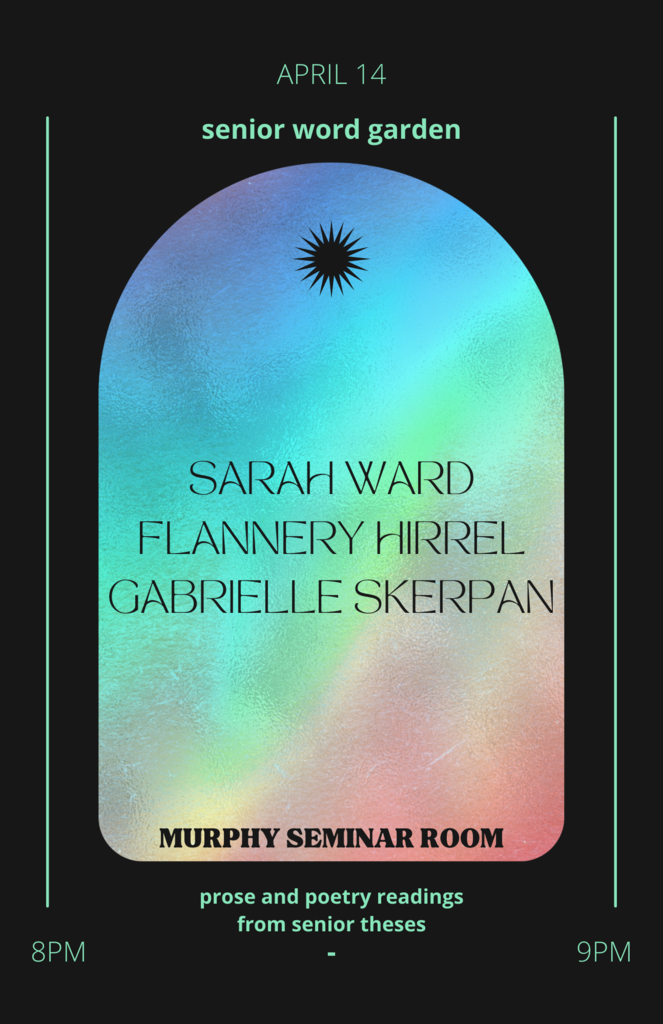 Hendrix alumna Kate Henricks '16 is the co-founder of the Glitterary Festival—a literary festival with a broad definition of what is literature and what is queer. Glitterary will be hosted in Oxford, Mississippi, as part of Oxford Pride Week. Registration is free and comes with a drink ticket for happy hour. To register, visit
https://bit.ly/3K3meMi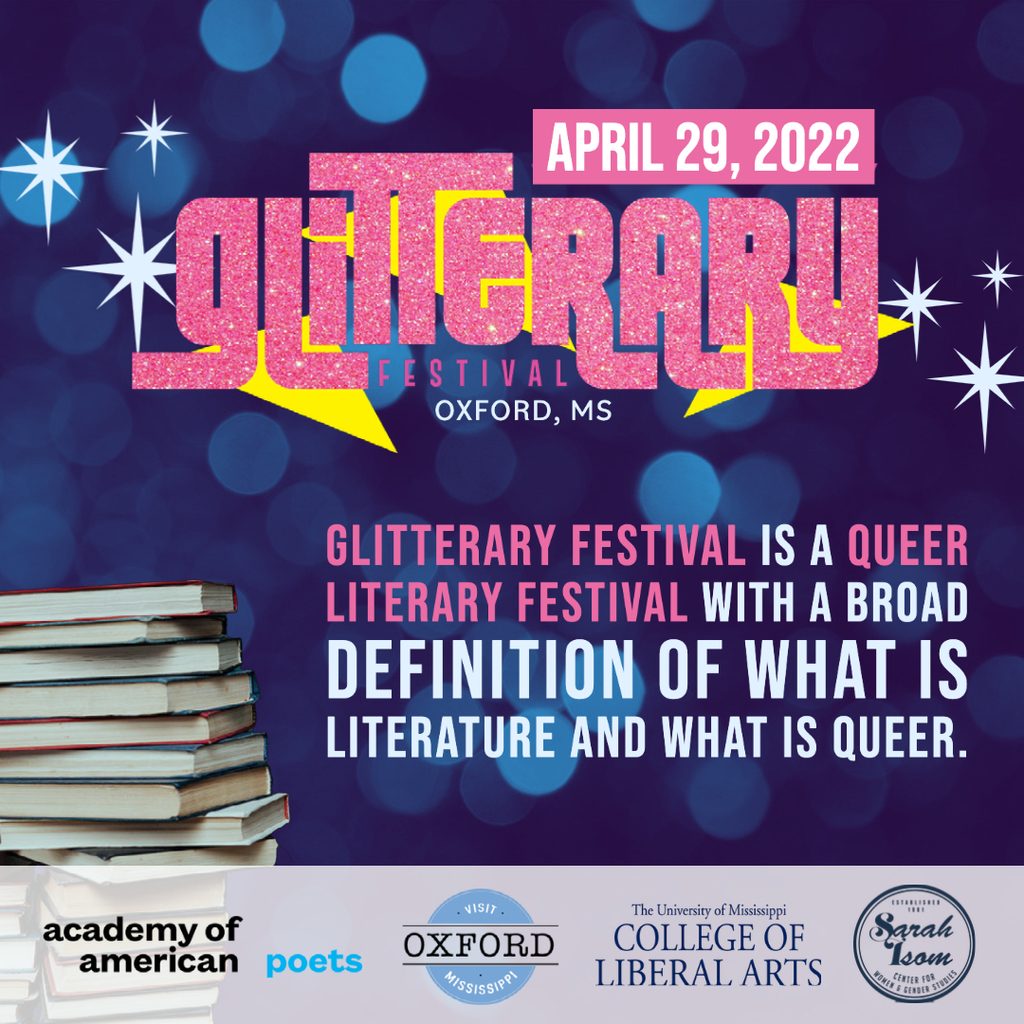 Where do you turn when life abroad doesn't look anything like the glowing images in the brochures? Join senior Murphy Scholars on Friday, April 8 from 12:10-1 p.m. in the Murphy Seminar Room for a discussion on meeting challenges while studying internationally.