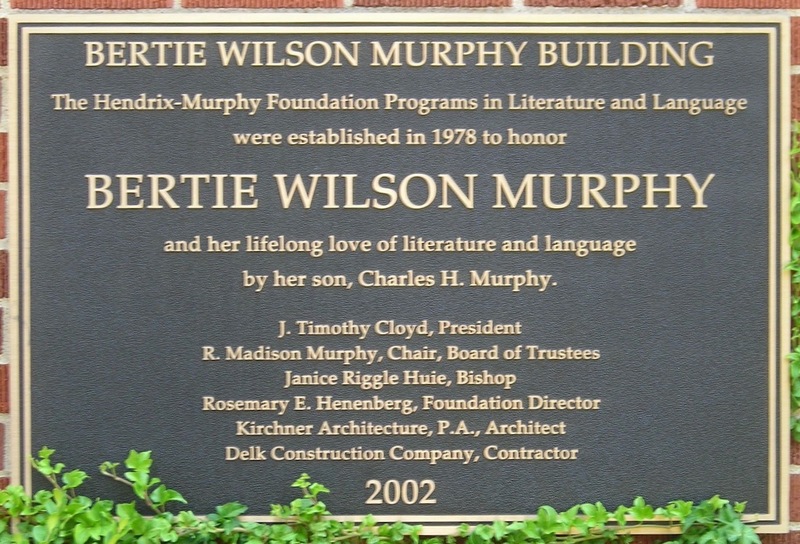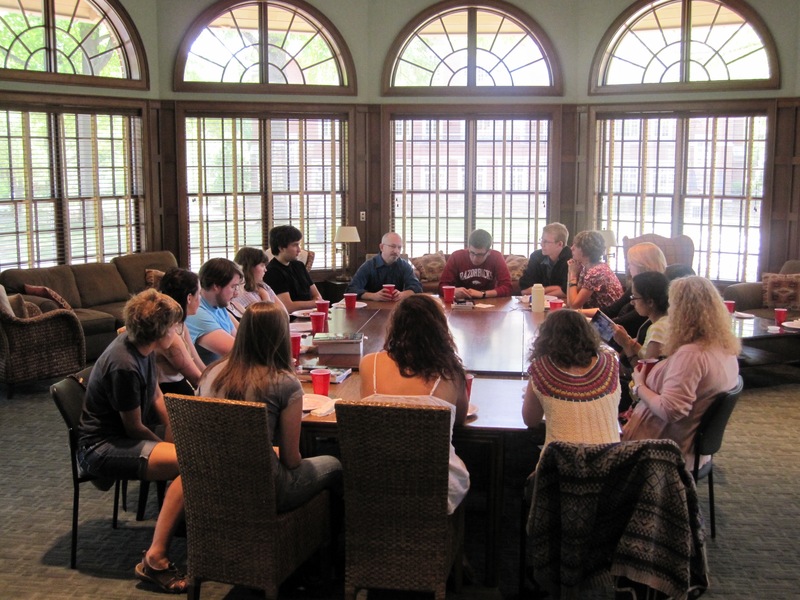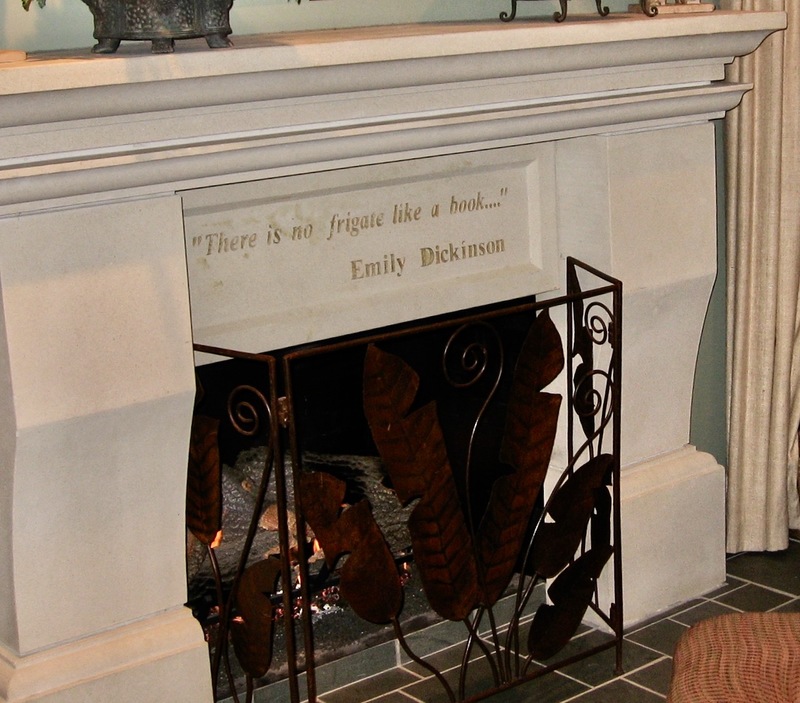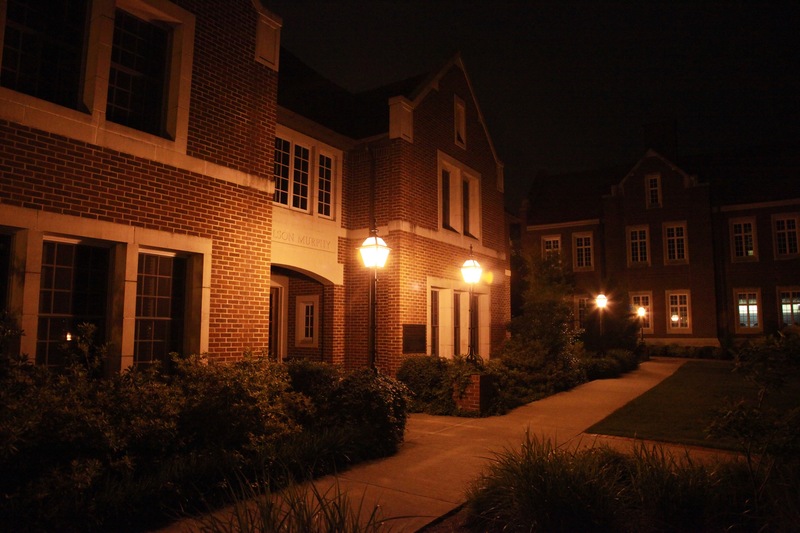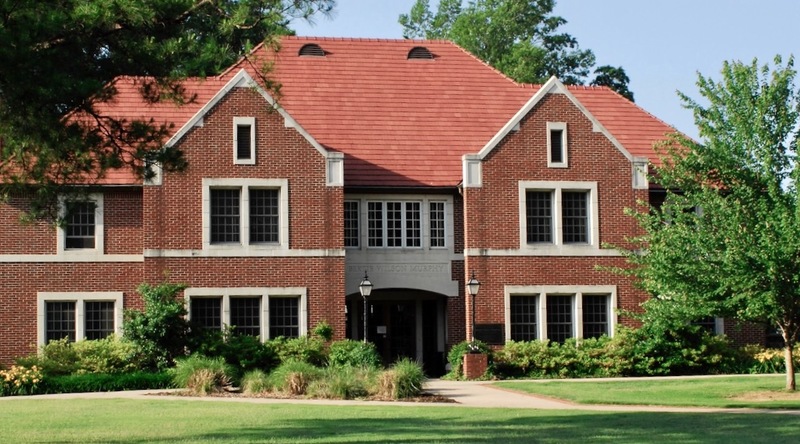 THE BERTIE WILSON MURPHY BUILDING
"The Murphy House," which enjoys a central location on the Hendrix campus, welcomes students, faculty, staff, and campus visitors to an inviting place where they may
meet with visiting scholars, writers, and speakers;

participate in literary readings;

gather for book discussions and writing groups;

hold meetings and workshops; and

study in comfortable surroundings, with use of the house kitchen for hot beverages.
Built in 2002 by the Hendrix-Murphy Foundation, the Murphy House is named for Bertie Wilson Murphy, in whose honor her son, Charles H. Murphy, Jr., established the Foundation in 1978. The Foundation sponsors a variety of programs at Hendrix to enhance the study of literature and language, areas of learning to which Mrs. Murphy was devoted throughout her life.
For reservation information please scroll to the bottom of this page.
INSIDE THE MURPHY HOUSE
Ground floor. Students enjoy studying in the library on the ground floor, among signed editions of books written or edited by writers and scholars the Foundation has brought to campus over the years.
Seminar Room and upper foyer. The seminar room on the second level, with its distinctive arc of tall windows, adapts easily for receptions, study sessions, lectures, informal and formal luncheons and dinners, book groups, poetry readings, and workshops.
The large upper foyer provides space for serving buffets meals and other refreshments for the many events that take place in the seminar room.
Visitor lodging. Visiting Distinguished Writers, visiting faculty members, and other college guests may stay in one of two apartments on the third level. Lodging includes a one-bedroom apartment with kitchenette and a "bedsitter" with bath, a single room similar to a hotel room.
The apartment lodges principally long-term visitors who come to Hendrix for residencies of several weeks or longer to direct student plays, conduct workshops, or teach classes.
The bedsitter accommodates shorter-term visitors, who deliver lectures or readings and visit a few classes during a two- or three-day visit.
RESERVING THE USE OF THE MURPHY HOUSE
Please note: Murphy House facilities are available only for events and visitors that relate directly to the college's educational mission. The building is not available for personal, private, or purely social events or visitors, such as wedding receptions, wedding or baby showers, and private parties.
Please use the online forms below to submit a reservation request.
Murphy Event Reservation Form Murphy Lodging Reservation Form

Refer to these room diagrams for assistance in planning your Seminar Room event:

We encourage you, before booking and again on the eve of your event, to read applicable Murphy House policies:
For more information, please contact Teri Schneider or (501) 450-1399.