All Murphy Scholars must complete one tutorial course in literature, which may include dramatic literature, creative writing, or literature in or translated from a language other than English. Tutorials are offered in the departments of English, Languages, and Theatre Arts and are credited the same as a regular academic course.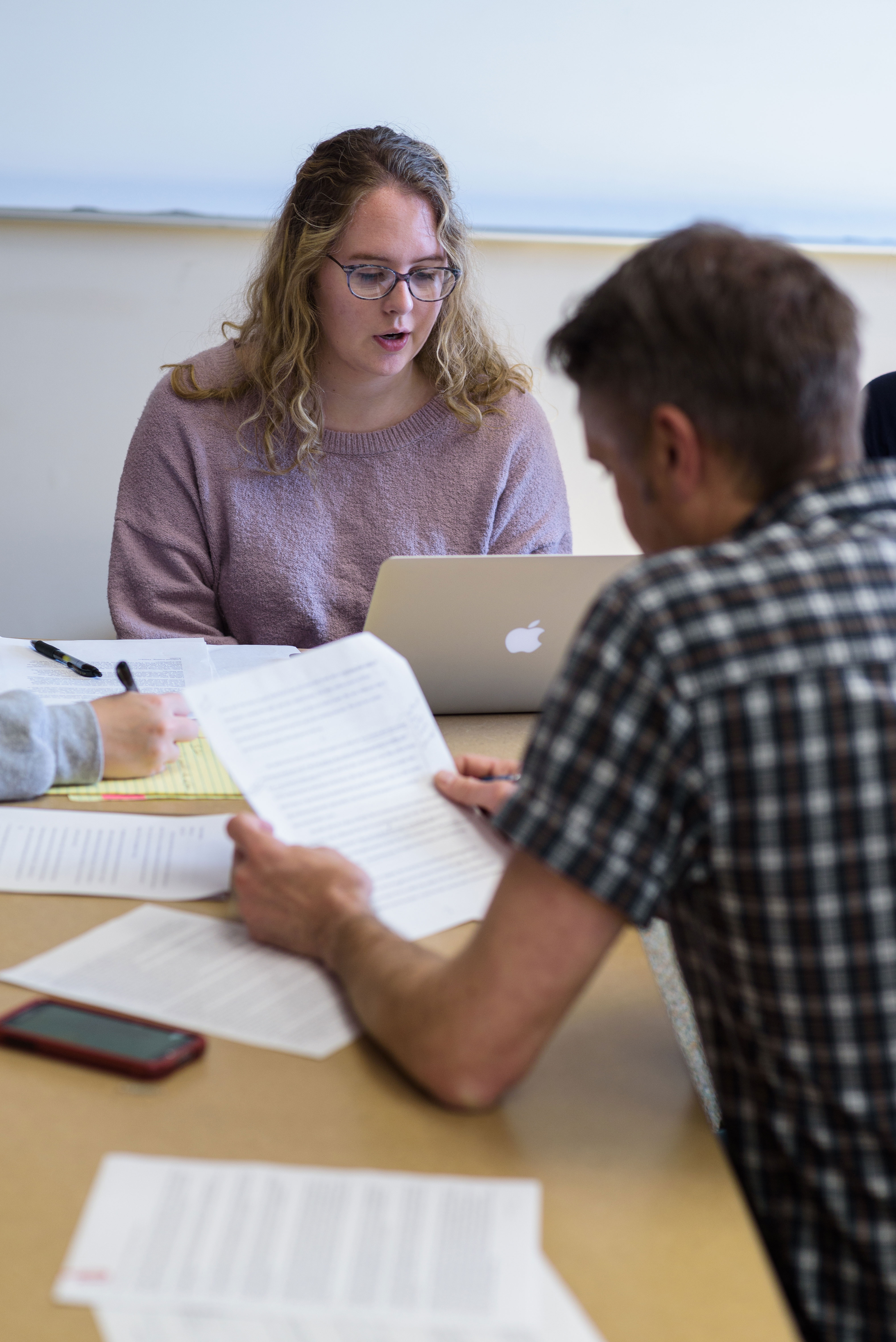 What are tutorials? Oxford-style tutorial courses are an instructional model developed at Oxford University in Oxford, England. Their hallmark is weekly meetings where one to three students and a faculty member engage in active, in-depth discussions of readings or intensive work on writing or translation. Tutorials have long been considered the paragon of undergraduate instruction, promoting close relationships between faculty and students, intensive focus on texts (both reading and writing), and oral communication.
What is the format of tutorials? Hendrix's tutorials are modeled after Oxford University tutorials, but tailored to the specific features of Hendrix. With one professor per one to three students, the tutorials in literature and language foster deep, individualized exploration of their subjects. Usually one student reads aloud an essay they've written about the assigned reading; then their partner responds, affirming, extending, or countering the ideas presented. The following week, the student roles flip, with the second student reading their essay so that the first can respond. The professor holds quiet, speaking up as needed to facilitate the discussion.
Who teaches the tutorials? Tutorials are taught by Hendrix faculty as part of their normal teaching loads. In addition, the program supports Murphy Visiting Fellows in Literature and Language—postdoctoral scholars serving two- or three-year appointments in the departments of Theatre Arts, English, and Foreign Languages. The Fellows teach in their home departments as well as assisting the Murphy Scholars Program through informal advising, mentoring, and community-building.
What subjects are taught? Faculty in the core Hendrix-Murphy departments (English, Languages, and Theatre Arts) who wish to offer tutorials propose topics approved through normal curricular processes that are clearly focused on language and literature. Regardless of subject, the tutorial's intimate setting, with ample time for dialogue between professor and students, lends itself excitingly to in-depth exploration and discovery at the frontiers of research.
Who gets to enroll in tutorials? When should they be taken? Only Murphy Scholars may take tutorials, ideally in the junior year. Study abroad or other circumstances may sometimes necessitate Scholars' taking a tutorial in their senior year.
Do the tutorials count as regular Hendrix courses? Yes. Each tutorial counts as one semester-long course in the normal course load and is credited as such. Each Department decides whether the tutorial course counts toward its major.
Are tutorials offered only in literature and language? Tutorial courses are offered only to Murphy Scholars and are limited to topics in language and literature.