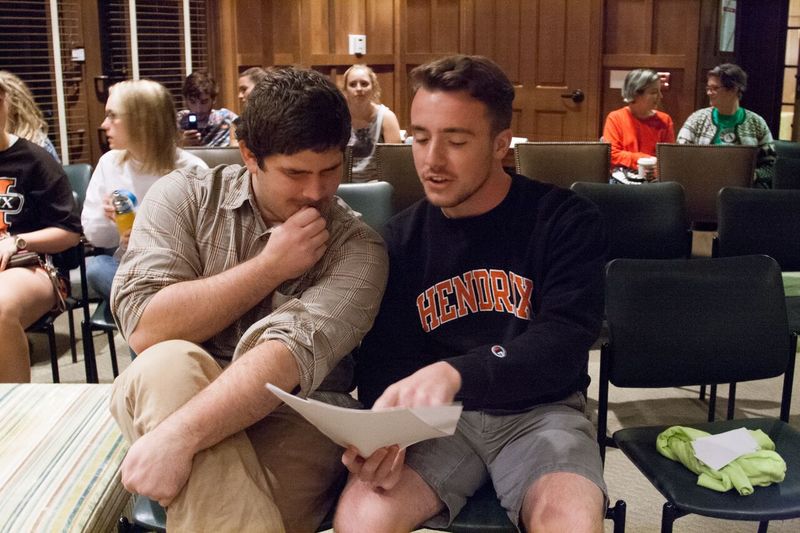 The Creative Writing Program offers a full slate of cocurricular opportunities, including
Word Garden, a monthly student reading series;

ShopTalk, interactive craft discussions with professional writers;

Write Night, a generative, student-run writing group for fun without pressure;

the Hendrix-Murphy internship, a standing funded position at the highly acclaimed Oxford American magazine;

annual participation in the Southern Literary Festival literary contest and other literary competitions;

faculty-led trips to attend and present at literary conferences and festivals, such as the Southern Festival of Books, Split This Rock, and the International Conference on the Short Story in English;

student writing and editing projects mentored by professional writers;

semester-long residencies for writers with visiting faculty appointments; and

support for attending writing conferences and book festivals.
These activities complement the academic curriculum of the creative writing track within the English Department. However, students are welcome to enjoy the offerings of the Creative Writing Program whether they major in the subject, aspire to write professionally, or simply enjoy expressing themselves creatively through the written word.
Contact Dr. Tyrone Jaeger, Director of the Creative Writing Program, for more information on any of these programs.