With support from the Hendrix-Murphy Foundation, creative writing professors Hope Coulter and Ty Jaeger traveled with 12 students to "the land of saints and scholars" to investigate how the literary arts have shaped, and been shaped by, Irish culture and tradition.
Chiara Bunting '25, Joe Corrigan '24, Annie Crouch '25, Ian Domeika '25, Clay Farrar '23, Colin Jenkins '24, Tillie Lefforge '25, Charlotte McCombs '25, Grace Peterson '24, Luke Pitts '24, Marcia Williams '24, and Sophie Yarbrough '24 traveled from bustling Dublin to the southern coastal town of Bantry to visit historical sites, museums, and theatres and attend the West Cork Literary Festival.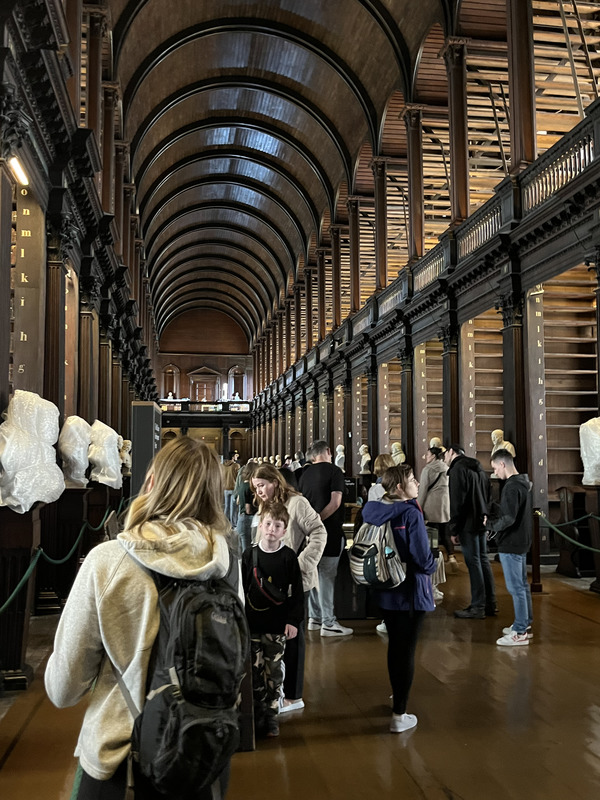 The group began the trip with a dive into the history of Irish literature with a visit to Trinity College's library, where they viewed the Book of Kells, an illuminated religious manuscript from the medieval period. They spent time in the Long Room, which contains 200,000 of the library's oldest books—currently undergoing a restoration process that was shown on video screens temporarily placed amid the grand oak shelves.
"From its earliest days of Celtic myth and folklore, through centuries shaped by the influx of many waves of settlers and invaders, storytelling has been central to Irish identity," Coulter, who also directs the Hendrix-Murphy Foundation, said.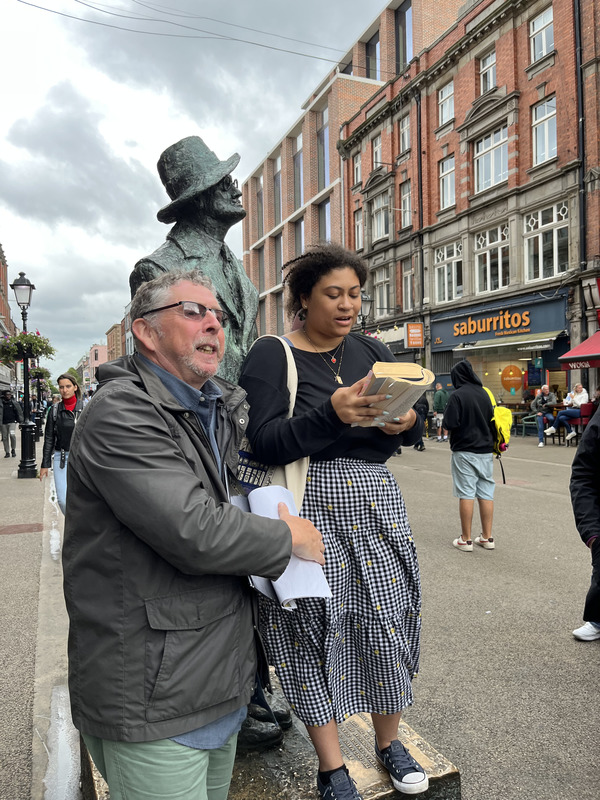 "Many of my favorite moments from the trip were linked to that rich literary history and its beauty in some way," Murphy Scholar Luke Pitts said. "We explored the house in which Oscar Wilde was raised and visited the William Butler Yeats exhibition in the National Library of Ireland." Students also took part in a Dublin walking tour that traced the route of Leopold Bloom, hero of James Joyce's classic novel Ulysses.
"Visiting the country and seeing firsthand how that national identity plays out added an on-the-ground dimension to what students have already learned of Irish writing," Jaeger said.
Murphy Scholar Chiara Bunting was fascinated with "the dichotomy between Ireland's awe-inspiring beauty and its complex history of war and oppression" so often explored in Irish literature.
"I found similarities between Irish literature and the American South's own literature, which often simultaneously explores natural beauty and systemic oppression of Black lives," Bunting said.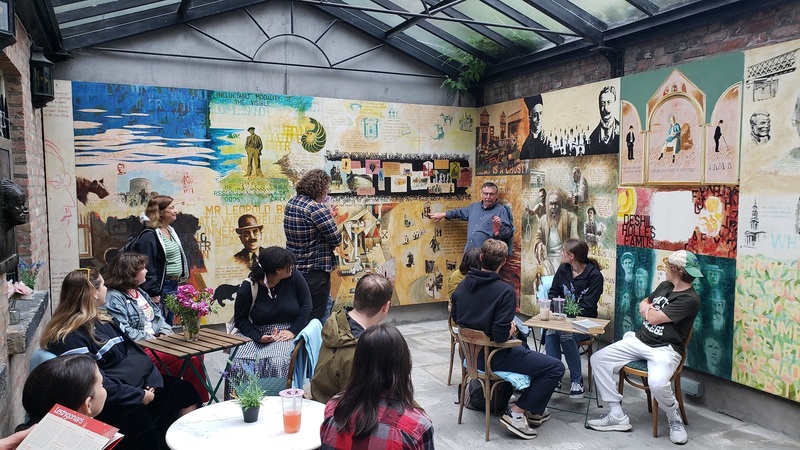 The group attended creative writing workshops at the West Cork Literary Festival in Bantry. In the evenings, they attended open-mic nights at the local pub and talks and readings by writers Graham Norton, Donal Ryan, Cal Flyn, Sally Hayden, Eoghan Daltun, and Maeve Higgins, among others.
Regarding her workshops, Bunting said, "I learned a lot about what I need to work on to further develop my writing skills. My instructors also encouraged me to read widely and study a myriad of styles."
Murphy Scholar Sophie Yarborough, an enthusiast of fantastical Irish folklore, wanted to visit Ireland ever since she read her "first books in middle school about the fey and other Irish mythology."
Yarborough's workshops created an opportunity for her to explore the same themes of Irish folklore in her own fiction writing. "My writing workshop really encouraged me to actually sit down and write a novel," Yarborough said. "The whole trip was so rich in story ideas."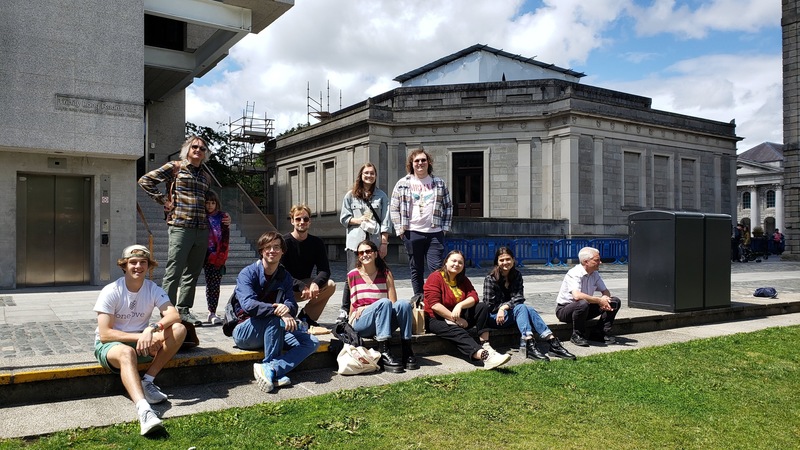 "Overall, I came out of this trip even more inspired by literature and the extensive history and power it holds for so many groups of people," Bunting said. "Literature provides a voice for people that do not always have one, as well as a voice for the encompassing nature and landscape that surrounds those groups."
Be on the lookout for more Hendrix-Murphy Foundation projects this summer. To learn more about the Murphy Scholars Program and study travel opportunities, click here.
Photos provided by Joseph Corrigan, Hope Coulter, Tyrone Jaeger, Julee Jaeger, Tille Lefforge, and Luke Pitts.