Murphy Scholar Maggie Ryan '23 traveled internationally and explored a range of creative interests through the Murphy Scholars Program. During her junior year, she refined her creative writing skills through the Hendrix-Murphy Playwriting Intensive in London, England. In summer 2022, Ryan traveled to Costa Rica where she practiced her Spanish and immersed herself in the rural farm community of San Luis and the famous Monteverde Cloud Forest. A double major in English-Literary Studies and Classics, Ryan coupled her passion for Classics with creative writing through her project "Altering the Odyssey," where she engaged creatively with Homer's epic poem. For her final Murphy Scholar project, Ryan traveled to Berlin, Germany with three Hendrix students and Professor of English Dr. Dorian Stuber.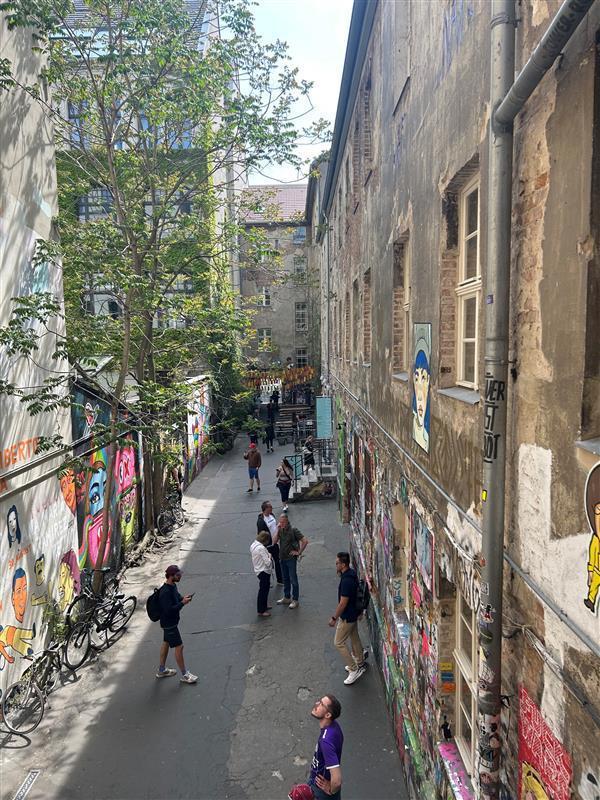 "Before this trip we read and discussed four pieces of Holocaust literature written by and about women who were persecuted in the Holocaust," Ryan said. "Each of these discussions prompted me to think about the reception of modern Holocaust studies and the nuanced approach that each text took to teach its readers about Holocaust stories."
Alongside Murphy Scholar Annie Elliot '24, Ellery Seymour '24, and Sophia Stolkey '23 Ryan contextualized their readings by visiting Sachsenhausen and Ravensbrück concentration camps.
"The rooms were full of photos, dates, and paragraphs explaining how the space was used during 1930's and 40's. Most of the material was filtered through stories of individuals who were persecuted in the space, connecting faces and names to the atrocities," Ryan said. "I think we felt that it was necessary to read as much as we could, like we owed our attention to the stories held within those walls."
Back in Berlin, Ryan took morning walks around the park near the group's accommodations to process and prepare for the heavy content they would be studying during the day. A beginning birder, Ryan and the rest of the students noticed a nearby hooded crow at the same time as an older woman who struck up a conversation on the bird, their lives, and why they were in Berlin.
"I explained that we were on a trip to study Holocaust memorial sites and museums," Ryan said. "She shared stories of people she knew who had survived the Holocaust. This unexpected conversation helped frame my understanding of modern European memory culture in relation to the Holocaust. She worried that not enough people remembered or wanted to remember the Holocaust. She remembers the stories she was told and retells them to honor survivors and victims who are no longer here to share."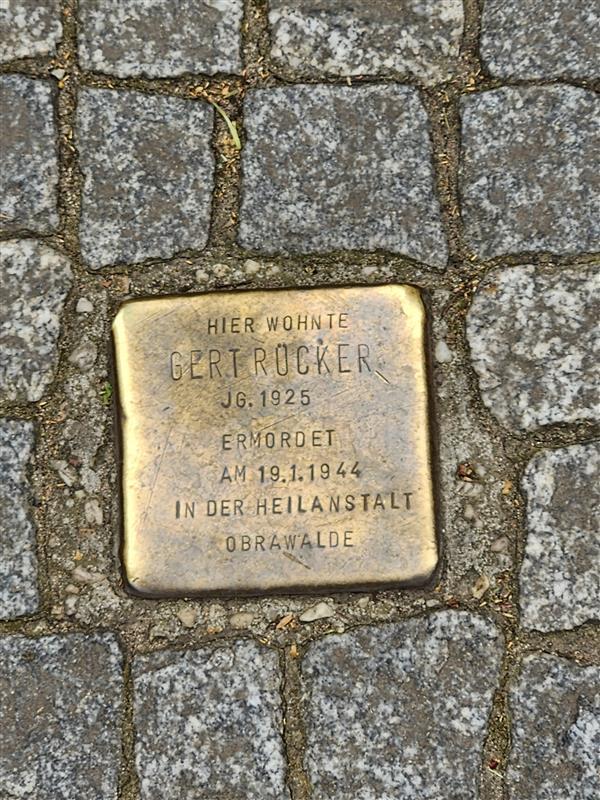 The group went on to follow a walking tour in the footsteps of Marie Jalowicz-Simon, a woman who survived in Berlin by going "underground," hiding in homes of resistance fighters and anyone who would accept her. They explored the Museum of Photography's Yad Vashem display on Jewish photographers working in the Lodz and Warsaw Ghettos. And on their walks home, the students kept their eyes on the cobblestone streets searching for "stumbling stones"—mini memorials in sidewalks outside the last known addresses of people deported by the Nazis.
"This trip was difficult, as I expected, yet filled with unexpected moments of delight," Ryan said. "It was the perfect conclusion to my time at Hendrix and a perfect capstone of my undergraduate Holocaust studies. I'll continue to work and write and reflect on how this trip taught me new ways to read the world."
Be on the lookout for more Murphy Scholar profiles this summer. Visit the Murphy Scholars Program page on our website to learn more about the program and study travel opportunities.