by Tyrone Jaeger
Like the medicine shows of old, this anthology of nonfiction treatments promises the antidote for what ails you, from bodily disorders to maladies of the mind, from the common cold to a wave of ennui. In these pages, you will find miracle cures, cautionary tales, field research, pop culture fads, humors, occupational therapies and hazards, and the word on pedicures.
With generous support by the Hendrix-Murphy Foundation Programs in Literature and Language, The Treatment was developed in response to the Foundation's 2012-2013 theme of "Literature and Medicine." True to form, Hendrix faculty members proposed a diverse range of programming for the theme, including campus visits by prose writers Rebecca Skloot and Mark Richard, physician and writer Sayantani DasGupta, librettist Dan Welcher, theatre director Virginia Smith, and the Warrior Writers and Combat Paper Projects. As we planned, we looked forward to universal, literary health care.
One thing, however, seemed to be missing—the voices of Hendrix students. To remedy this, we thought we might encourage students from across the disciplines to write about medicine and illness. To challenge the potential writers and add rigor to the process, we procured the services of Heidi Julavits for a low-residency editorship. A practitioner of novel medicine—including such curative spells as The Vanishers, The Uses of Enchantment, and The Effect of Living Backwards—Heidi Julavits is a founding editor of The Believer and teaches at Columbia University.
From November to April, the writers remained under Heidi's care. They researched, interviewed, shadowed, exhumed memories, wrote, reimagined, and revised. Strangely, prior to each of Heidi's spring visits, a building upgrade was completed at the Murphy House: first fresh paint, then new carpet, and, most recently, Scotchgarded furniture. Newness is toxic. As if we were characters out of the Todd Hayne's film [SAFE], we found ourselves with the nonspecific symptoms of fatigue, editor's cramps, source denial, revision psychosis, and comma replacement/displacement disorder. Still, we endured. Hendrix alums, Olivia Harrington and Tess Stewart—our fact-checking copy-editing duo—poked and prodded the essays. Angels of Murphy, Henryetta Vanaman and Sarah Engeler-Young, offered operational support. IV bags littered the hallways of the Murphy House. Stacks of emails were visible from space. Nursed on the elixirs of hard work, tough choices, and luck, the final copies arrived, one by one, on my desk.
Meanwhile, Tim Lepczyk worked arduously on the design, riffing off various "Wound Man" illustrations from the Middle Ages, as well as Milton Bradley's electronic board game Operation. Here book delightfully meets its cover.
The individual essays are sure to entertain and intrigue, but when taken as a whole, they offer an insightful look at medicine and illness in the early twenty-first century. As the initiator of this project, I would like to thank the writers for their vision and their hard work. I am ever grateful to Heidi Julavits for the countless hours she worked with the writers and for the time that she spent away from her family. Heidi, your enthusiasm and dedication inspire us all.
And now, reader, I would like you to meet our writers. It is my pleasure to introduce you to The Treatment: Writing Medicine & Illness.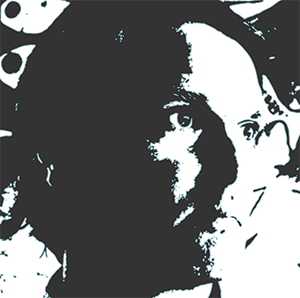 by Heidi Julavits
To write about writing is to discover how writing lends itself to practically any metaphor. Writing and cooking ("like salt, metaphors are an ingredient to be used sparingly"); writing and mountain climbing ("the reader should be hitched to the plot by a few more carabiners"); writing and shipwrecks ("SOS").
For The Treatment, these eleven writers wrote about issues related to medicine, the medical establishment, health, healthcare, and television shows. As a pairing, writing and medicine produce many easy metaphors. We speak of both as "practices"—the suggestion being that a lot of effort is required, and that both writers and doctors are in the constant state of learning, hopefully, how to be better. And while the only real criteria to be a writer is that you be alive, the product of writing is often afflicted, if not terminally ill. I want to say it's always afflicted; to write is by definition to produce a problem that needs assessment and treatment. The sentences require surgery—outpatient surgery in some cases, major surgery in others.
As a writer, however, it is hard to be a good doctor to your afflicted early drafts. This is where I became involved. I was appointed as this project's doctor-editor. I was flown in from New York to collaborate with these students on their work; fittingly, I fell sick each time I returned home after my three-day stint in Arkansas. The students were often sick when I met with them. The people on my planes were sick. It was a sicker than usual time.
Over the course of the semester, the students and I met to interact with the patient—the patient, in this analogy, being the piece of writing. As the doctor-editor, however, I found myself treating not just the writing but also the people that produced the writing. I conducted check-ups. What did they want to write about? What made them curious? Did they have a family history of this curiosity? What, as we began treating "the patient," mattered to them most?
And so we developed treatment strategies. The writers rewrote and rewrote and rewrote. They practiced their practice. The point, after a while, was not to solve a problem, or to cure an illness; the point was to understand how to create an intellectual, moral, or structural question that mattered enough for each writer to engage in it repeatedly, and to repeatedly try to listen for what was working, what was not—the heart, the lungs, the sentences, the argument—based on his or her own individual definitions of health.
And so here are the results of our practice. Linh Chuong writes about the physical risks undertaken by nail salon employees (some of whom are Chuong's relatives, and a majority of whom are Southeast Asian immigrants) whose daily exposure to chemicals in the workplace endanger their current health and their reproductive futures. Sami Kennedy profiles a young woman with Crohn's disease struggling, as she passes from the world of pediatric to adult medicine, to have more and more say in her treatment, and to fight for an approach that understands the mind to be as important as the body. Zoë Calhoun describes, with dark wit and compassion, her experience working at a state-funded camp for children with learning disabilities. Laura Klasek notices that there's really not so much separating the Dr. Oz adherents and believers of non-FDA-approved dietary supplement from our "humors" obsessed medieval forebears. Josephine Reece curates questions and responses (such as "what is flirting?") posted on a reddit by people diagnosed with autism. Alli Dillard notes every cause of death in all five seasons of "Six Feet Under," and weaves this gruesome data into a prose poem. Dagen Hughes explains the biopsychosocial model and how its slightly warmer embrace by the medical community might mean different future roles for both doctors and patients. Rachel Thomas views medical ethics through the lens of the most successful and longest-running sci-fi television show in the history of sci-fi television shows, Doctor Who. Amelia Robert tracks the roots of anorexia's "discovery" to England's Victorian period. Samia Nawaz shadows an oncologist and a plastic surgeon to discover what it means to be a "serious" doctor. Camille Guillot, the daughter of two physicians, examines the challenge of being good doctor as well as a good parent, and how it is sometimes not possible to be both at once.
The writers conferred with me, their attending physician, but by the end, despite what I said earlier about writers making bad doctors for their own writing, these writers were all quite competent caretakers of their own work. As proven by the pieces here, they don't require my services any longer. I'll be retiring. You can find me onImage the links.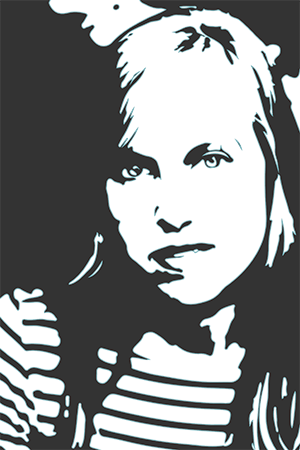 Visiting Writer and Editor Heidi Julavits is the author of four novels, most recently The Vanishers. Her fiction and nonfiction has appeared in Harper's, McSweeney's, The New York Times, The Best American Short Stories, and elsewhere. She's the recipient of a Guggenheim Fellowship and a founding editor of The Believer Magazine. She teaches writing and literature at Columbia University.