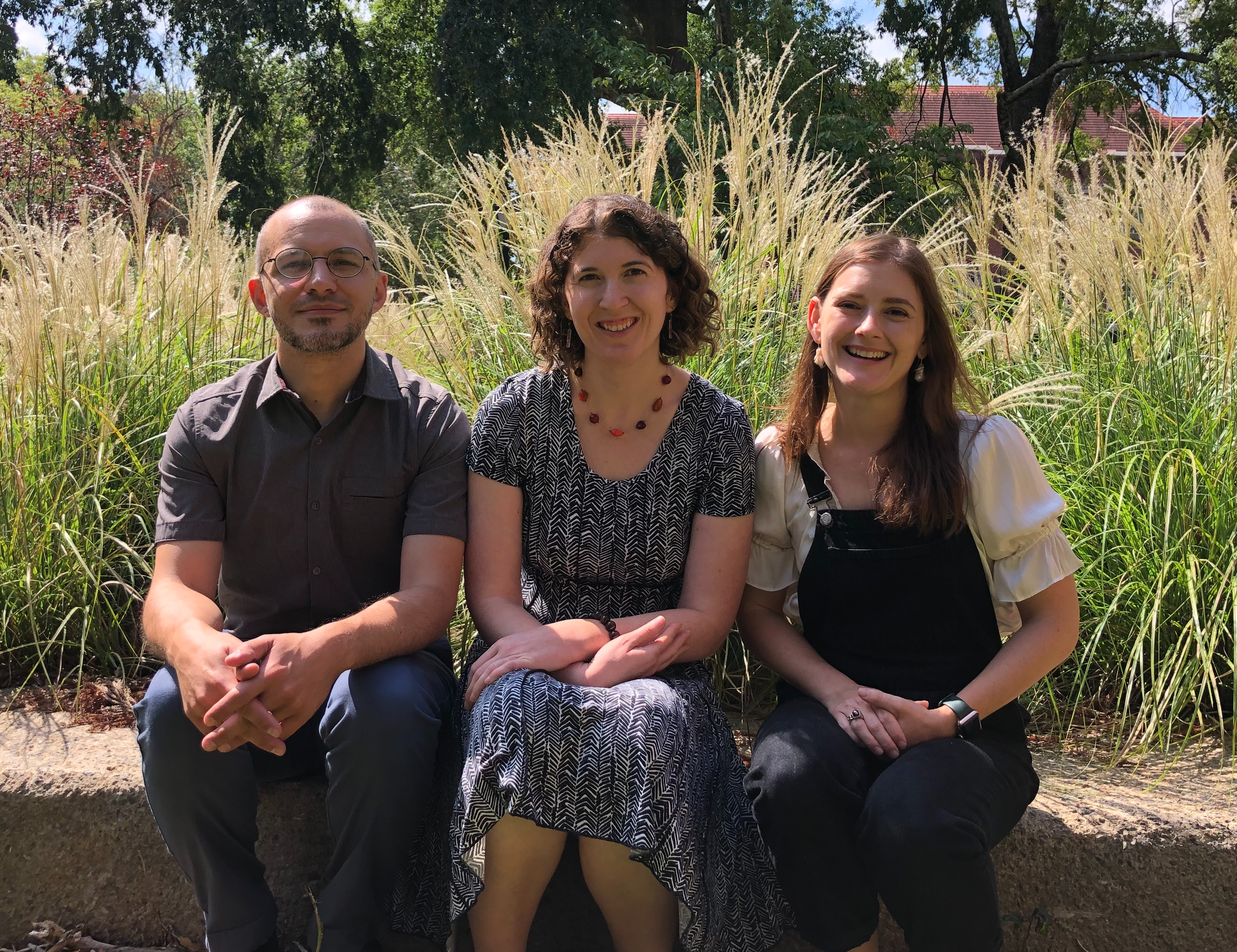 l-r: Zach Brandner, Murphy Fellow in Spanish; Lavinia Roberts, Murphy Fellow in Theatre Arts; Colleen Mayo, Murphy Fellow in English
The Murphy Fellows in Literature and Language are postdoctoral or post-MFA faculty members serving two- or three-year appointments in the departments of Theatre Arts, English, and Foreign Languages. These are dual positions: the Fellows teach in their home departments as well as assist the Murphy Scholars Program through informal advising, mentoring, and community-building.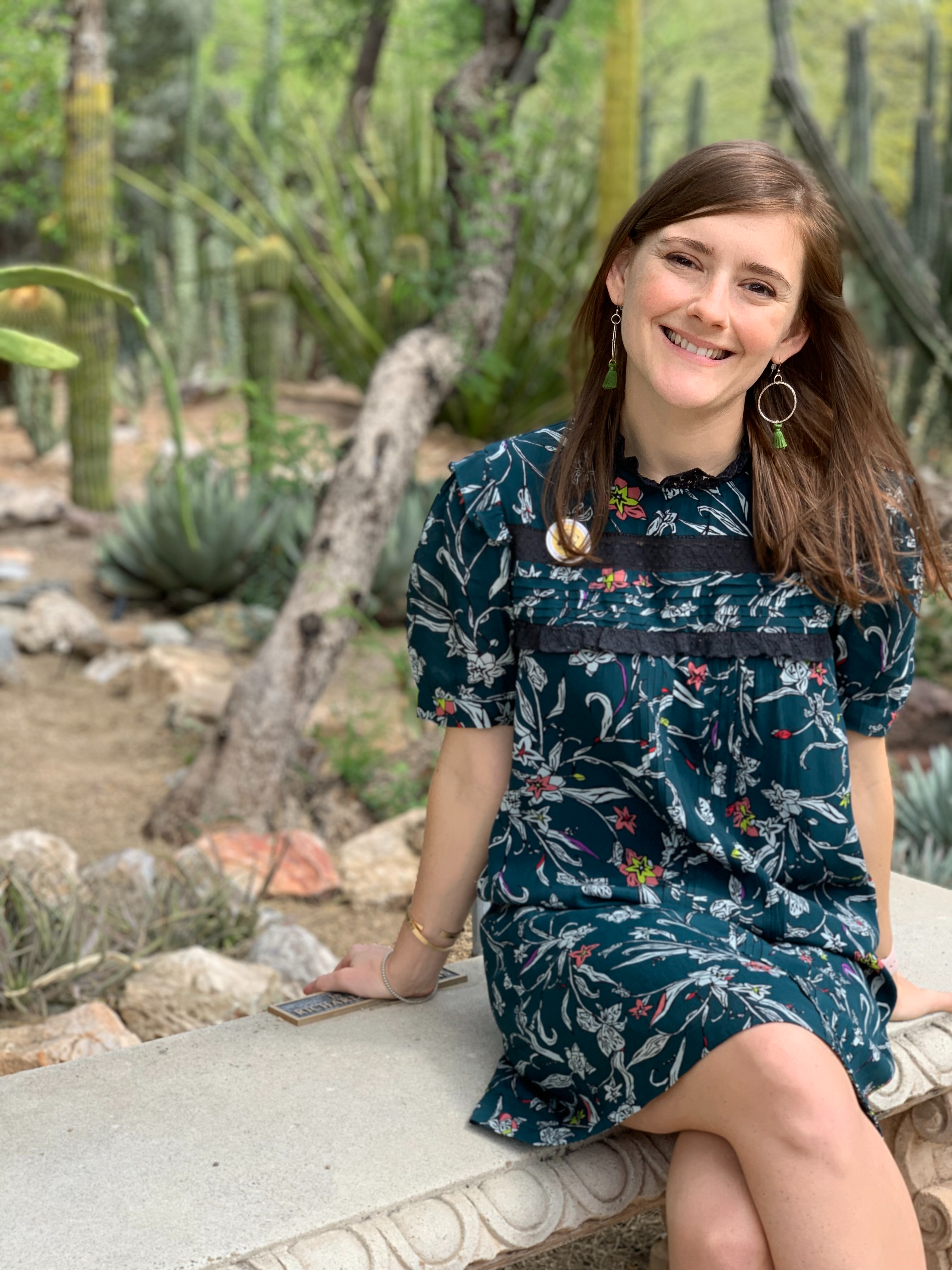 Murphy Fellow in English: Colleen Mayo grew up in Austin, TX. After receiving her B.A. from Hendrix College in 2011, she went on to study Fiction and Nonfiction at Florida State University, where she received her MFA. Colleen's creative work appears in The Sun Magazine, Ninth Letter, Witness, The Baltimore Review, Salt Hill Journal, and elsewhere. Her work has received special mention for the 2019 Pushcart Prize for Nonfiction, the Jerome Stern Series Spotlight Award for Nonfiction, and an AWP Intro Journals Award for Fiction. She has served a Fulbright English Teaching Fellowship in South Korea. Colleen currently works as Fiction Editor for American Literary Review and is expected to receive her PhD in Creative Writing from the University of North Texas in 2024.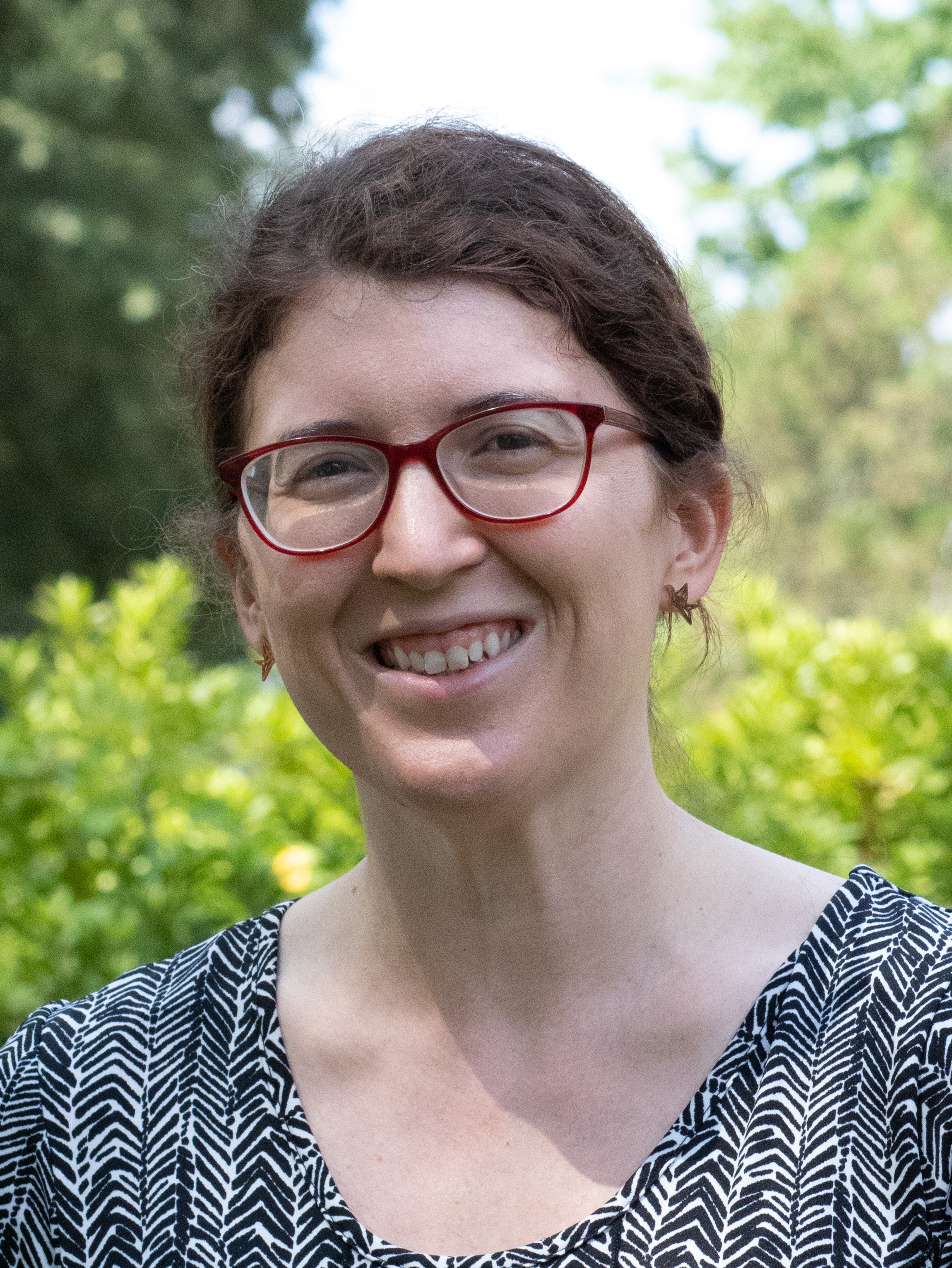 Murphy Fellow in Theatre Arts and Dance: Lavinia Roberts is a published and award-winning playwright, puppet designer, and educator. She has over 50 plays published with Applause Books, Big Dog Plays, Brooklyn Publishers, Heuer Publishing, Plays: The Drama Magazine for Young People, Pioneer Drama, Smith and Kraus, and others. Her work has been performed in all 50 states and internationally in 9 other countries. Her work has been featured in New York City at The Barrow Group Theatre, The Center at West Park, Emerging Artist Theatre, HERE Arts Center, The Kraine Theatre, Metropolitan Playhouse, New York University, The Players Theatre, Roy Arias Studios, Theatre for the New City, The Wild Project, and other spaces. She has directed her work in New York City at The Sheen Center, The Bushwick Starr, Dixon Place, The Tank, The Brick, and The Secret Theatre. Her educational resource book, A Little Drama; Playful Activities for Young Children, is published with Redleaf Press.
Murphy Fellow in Spanish: Zachary (Zach) Brandner hails from west Texas and has taught varied Spanish courses at the undergraduate level since 2015, earning himself multiple awards for his dedication to his students' success. He completed his PhD in Spanish at Texas Tech University in 2022. His dissertation focuses on the decolonial politics of writing, translating, and reading contemporary Maya literature from the Yucatan Peninsula. Previously, Zach served as Visiting Assistant Professor of Spanish at Lafayette College. There he taught courses in Spanish language as well as literature seminars covering cultural production in Latin America from the colonial period into the present day. He has published an article in Romance Notes on animal studies and gender in Golden Age Spanish literature. Zach has lead courses abroad in Seville, Spain and in Piste, Mexico and has presented his work at numerous conferences in the US and abroad.