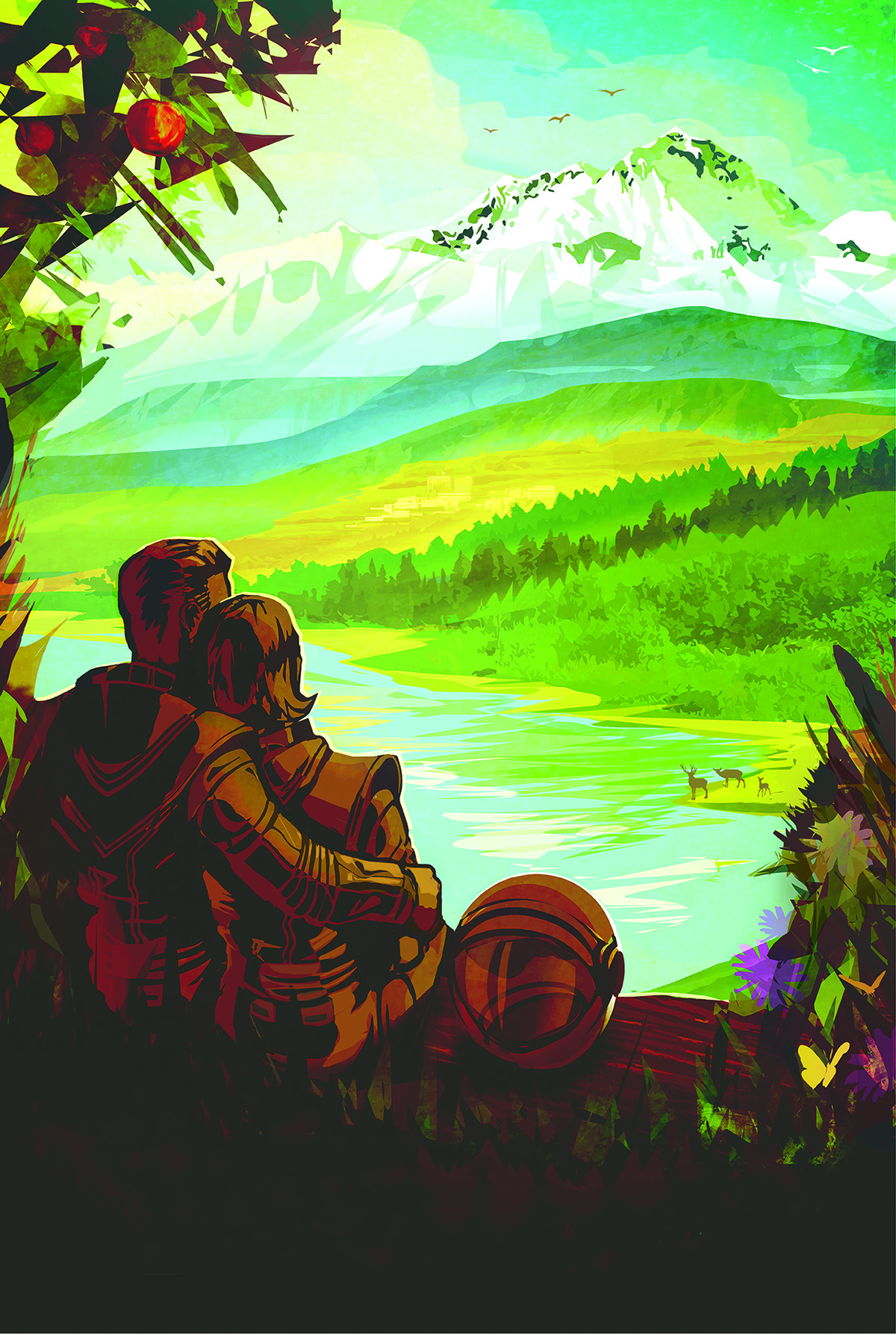 Delight & Surprise is a collection of place-based essays that span the globe, from the Susquehanna River to the Wasatch Mountains, from Dandong in North Korea to the Swiss Alps, from the Amazon River to the Mississippi Delta, and from the suburbs of Little Rock, Arkansas, to an outhouse in Fairbanks, Alaska.
Delight & Surprise is a collaboration between undergraduate creative writing students at Hendrix College and graduate students in the MFA Program in Creative Writing at the University of Alaska-Fairbanks. An extension of UAF Professor Daryl Farmer's residency at Hendrix in October 2016, as coordinated by Hendrix Professor Tyrone Jaeger, the idea was that students would write brief place-based essays. The participating students were asked to write about a small moment where they discovered something about the place they live or had once lived, a moment where they were surprised or delighted or both.
After writing a first draft, the writers discussed their drafts with students at their home institution. Later, after another round of revision, the students from Hendrix and the University of Alaska-Fairbanks exchanged work, offering critical feedback of one another's essays. Students again revised and submitted to their instructors, Tyrone Jaeger and Daryl Farmer. More revision ensued.
We hope you enjoy these essays and the moments that they illuminate. Perhaps they will encourage you to see the delight and surprise that awaits you when you pay close attention to the world around you.
Thanks to Hendrix College senior Marie Kressin who copy edited the manuscripts in her role as Hendrix Creative Writing Student Assistant. Thanks also to Tim Lepczyk for the website design. Of course, this project would not have been possible without the support of the Hendrix-Murphy Foundations Programs in Literature and Language and the core staff of Hope Coulter, Henryetta Vanaman, and Sarah Engeler-Young.
Delight & Surprise Editors,
Tyrone Jaeger and Daryl Farmer
Daryl Farmer: Editor
Tyrone Jaeger: Editor
Marie Kressin: Copy Editor
Tim Lepczyk: Designer
When I talked with Tyrone and Daryl about the design for this publication, maps came up as a point of interest. Could we map the student's essays? Could we use a large map as a cover for the publication?
Initially, I'd thought of using the Fool's Cap Map in the design, but when I built a wireframe of the site, it just didn't look right. Then, I thought about NASA's and the Jet Propulsion Laboratory's poster series Visions of the Future. The images are free to use and since the theme of Delight and Surprise is place, I thought the Earth poster captured that idea well. Also, it adds a little surprise as the figures are in space suits watching a pastoral scene.
To give it a bit of retro feel, I used the fonts Bonfire and Airstream and pulled complimentary colors from the poster.
—Tim Lepczyk