EDIT MAIN
WHAT IS THE MURPHY SCHOLARS PROGRAM?
The Murphy Scholars Program in Literature and Language is a multidisciplinary program for students from all majors who love literature or language and want additional support to pursue their passions in those areas. Murphy Scholars receive additional resources, in the form of dedicated funding and faculty mentorship, to explore an array of literature and language opportunities—from creative writing to drama, language immersion to literary studies—from the end of their freshman year through graduation. Any student with a passion for these subjects may apply, regardless of their major.
The application and selection process takes place in spring of the freshman year, giving Scholars three full years to enjoy the program's offerings before graduation. Thirty are selected from every class, meaning that ninety are active in the program for most of the year.
Murphy Scholars further their literary and language skills through study, travel, community engagement, and professional field experiences. Along the way they benefit from belonging to a "community of Scholars" on campus, learning from one another's perspectives in Oxford-style tutorials, curated activities, and monthly meetings. They gain an added layer of distinction in literature and language that enriches their perspectives and their lives—as well as attracting the notice of future employers and graduate and professional schools.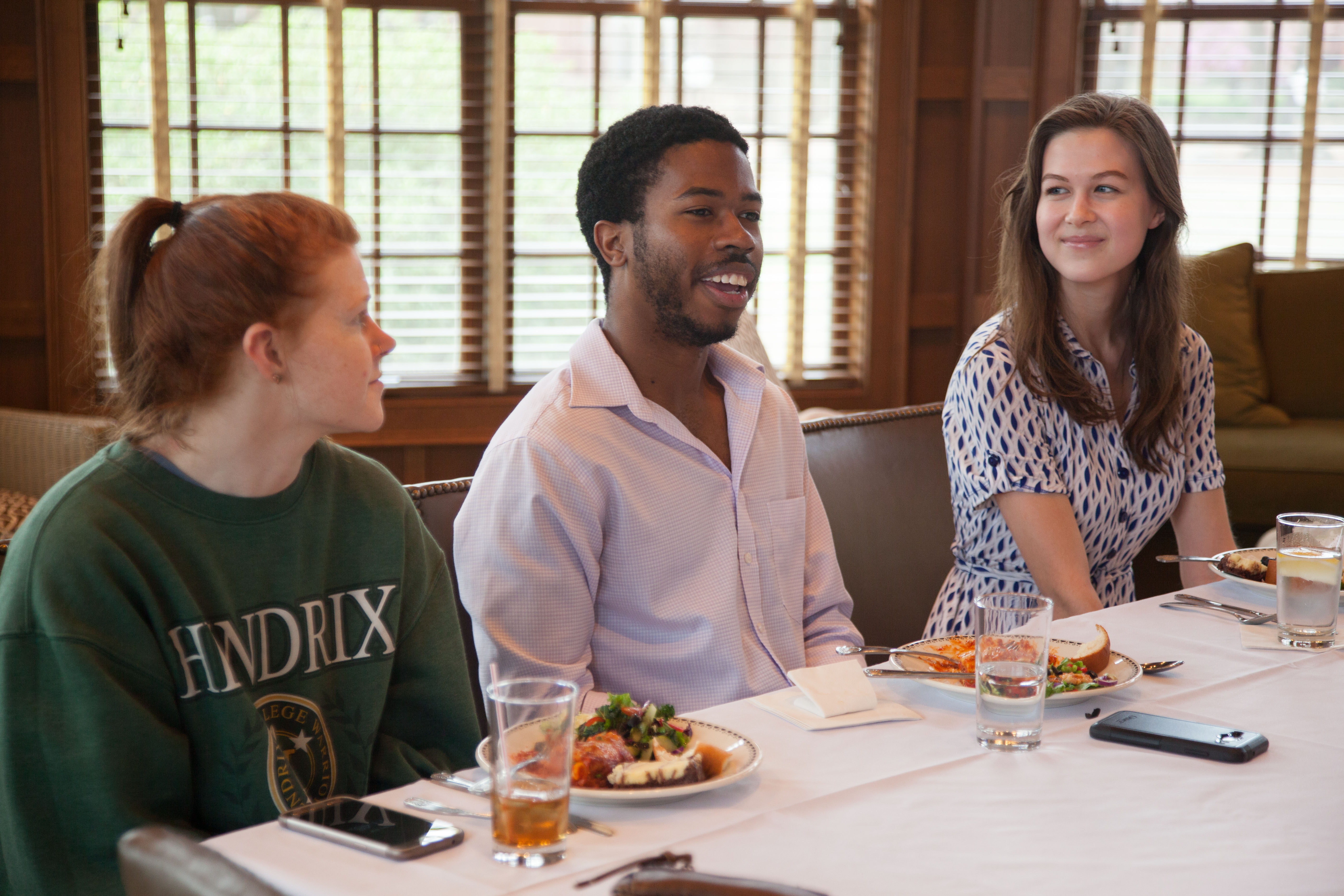 ---
---
BENEFITS
Study-Travel Allowance Funds in the amount of $4,000, to be used for approved cocurricular experiences in literature and language
Structured ways to pursue deeper study of literature and language beyond the classroom
Opportunities for in-depth exchanges with Distinguished Visitors in literature and language — writers, translators, editors, and scholars whom the program brings to campus
Distinction upon graduation
Belonging to a community of scholars — including fellowship, professional preparation, and the excitement that comes from the collective investigation of literature and language

REQUIREMENTS
Participate actively in Hendrix's community of scholarship in literature and language by attending the monthly Murphy Scholar meetings and supporting Hendrix-Murphy events
Complete a tutorial course in literature or language
Complete three cocurricular experiences in literature or language (many of which are activities Scholars may already be involved in, and may count for Odyssey credit)
---
---
OUTCOMES
Murphy Scholars receive intensive mentorship in their literary and language-related explorations. They nurture their creativity through projects and exercises in drama, creative writing, and languages and by launching cross-disciplinary ventures that bring these fields together. In Oxford-style tutorials they hone their reading, writing, and critical thinking skills and build confidence in speaking before others. Off campus and on, they gain valuable professional experience that will set them apart when applying for graduate school, professional school, and jobs.